There is absolutely no doubt that Europe is one of the most beautiful continents in the world. And on top of that, Europe is one of the safest continents in the world as well. You see, Europe is that type of place that has something for everybody. This includes things like mountains, beaches, lakes, promenades, beautiful villages, and big cities. One of the things that make Europe such a special and unique place is the fact that some places are exactly how you imagine them. Let's take Venice as an example, shall we? What we are trying to say here is that Venice is exactly what people say it is, a city where instead of cars, bikes, and other similar vehicles, people actually use wooden boats.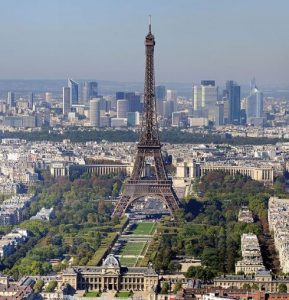 And what about Paris? Paris truly is the city of love. It is pretty much safe to say that Paris is the most romantic city in the world – especially during the spring. But keep in mind that these two places are not the only ones that are worth mentioning, because there are many other places that you need to see to believe. When it comes to natural beauty, Europe truly is a beautiful place. However, Europe has its own, unique architecture as well. With this in mind, whether you are going to spend just two or three days in Europe, or you are going on a week-long vacation there, here are some tips that are sure to help you achieve your European dreams!
Don't Forget About the Accommodations
We all know that accommodation is one of the most important things that you need to think about when planning a trip, isn't that right? Well, this is especially true when you are traveling to Europe. It is no secret that accommodation in Europe can be pretty expensive sometimes, but that doesn't mean that finding a good, cheap place to stay is impossible, because it's not. And regardless of what type of accommodation you decide to go for, make sure to always book in advance.
Take the Train
Traveling by train is one of the best ways to get around Europe. You can even sleep on the train if you want to save more money. Also, try to get an Interrail Global pass, or at least an Eurail pass.
Watch Out For Scams
Generally speaking, Europe is a very safe place. However, there are always some people out there who are looking to make some quick cash. What this means is that you should always be on high alert for scammers.