Death Valley has a name that invokes all that is hellish, hot, and harsh – a lifeless, barren, and punishing place of severity. Yet a closer look shows that in this park, nature puts on an absolutely fascinating show: plenty of endemic wildlife, stark mountains rising up to 11,000 feet, palm-shaded oases, extinct volcanic craters, water-sculpted canyons, and singing sand dunes. Some people I know that work for Albatross Roofing & Construction took a recent trip to the valley and were blown away by everything they saw. This is a park of superlatives, holding the country's records for lowest point (282 feet below sea level), hottest temperature (57 °C/134°F), and largest national park (over 5,000 sq. miles) outside Alaska.
Dante's View
At 54755 feet, the view of the Death Valley southern basin from the Black Mountains top is absolutely stunning, especially at sunset or sunrise. On a clear day, you can see the lowest (Badwater) and highest (Mt Whitney) points in the US.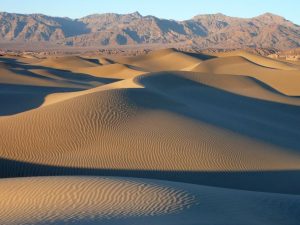 Mesquite Flat Sand Dunes
Death Valley's most accessible dunes are in a sea of sand rising about 1,000 feet high next to the highway close to Stovepipe Wells Village. They are at their most photogenic at sunset or sunrise when accented by deep, long shadows and bathed in soft light. While here, be on the lookout for animal tracks. Especially magical are full-moon nights.
Zabriskie Point
The best time to visit this place is early morning to have a glimpse of the breathtaking views across badlands eroded into gullies, pleats, and waves. It was named after the Pacific Coast Borax Company manager and also inspired Michelangelo Antonio's movie title.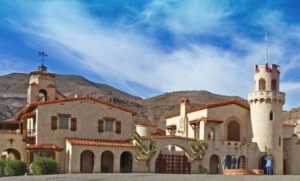 Scotty's Castle
Scotty's Castle is a historic building in Death Valley National Park. This whimsical castle was once the desert home of Death Valley Scotty, Walter E Scott. He was a quintessential teller who captivated many people with his stories. His most fruitful friendship was with an insurance magnate, Albert Johnson, who financed this castle in the 1920s.
Aguereberry Point
Named after a miner who struck gold at the Eureka Mine nearby, this point sits at a height of 6433 feet above the floor and delivers breathtaking views out to the Funeral Mountains and into the valley. Late afternoon is the best time to visit. The road here is a bit high and an off-road vehicle is recommended.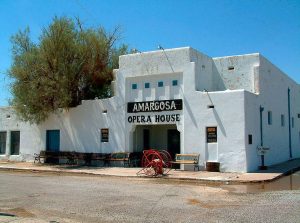 Amargosa Opera House
This opera house is in the middle of the desert. Thanks to the vision of Marta Beckett, a New York dancer who fell in love with the adobe building in 1967 when her car broke down close by. For many years, she entertained visitors with mime shows, music, and dance. Sadly, Marta passed away in 2017 but visiting performers still perform here.